Returned with More Great Driving Roads in Malaysia
Good and satisfying drive are often related to great driving roads. There are many good roads in Malaysia and in Borneo. We have returned with more Malaysia best driving roads so you can plan a roadtrip as soon as the travel ban is lifted.
There are no shortages of beautiful and great driving roads in Malaysia. Last month we've shortlisted four best driving roads in Malaysia hoping the Interstate travel will be lifted but it didn't. We decided to add a few more including the ones recommended by our readers.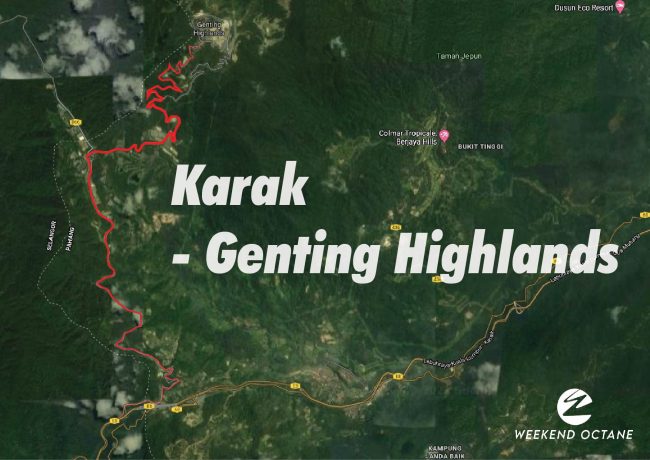 3. Sungai Koyan – Cameron Highland is a new road opened to public not too long ago connecting Raub to Ringlet in Cameron Highland. Similarly to Simpang Pulai pass, the road opens up to continuous high speed sweeper and are wide-enough to overtake any slower traffic. Getting there isn't the most convenient so plan ahead.
4. Kuala Kubu Bharu – Fraser's Hill is about one hour north of capital Kuala Lumpur and it's a the kind of roads that attracts petrolheads. The highlight of this road is the tight and endless left and right turns followed by a high speed two-lane section passing the reservoir and then the narrow and steep hill climbs until the top at The Gap House. You will be rewarded by a different architecture and cool climate at the top. This region receives heavy rainfall and not much in the way of maintenance, so watch out for low lying branches, fallen trees or leaves on the sides of the roads and cyclist too.
5. Wang Kelian Pass located at the northernmost state in Peninsular Malaysia, Perlis. It is also the smallest state in Malaysia bordering to Thailand in the west. Wang Kelian is a short but exhilarating pass with narrow and multiple hairpins section. There's a lookout point overlooking Perlis's popular twin peaks and it is a great place for a stopover and photo opportunity.
Weekend Octane advice everyone to drive within your own limits, enjoy the scenery and the company. If you've have other roads you think is worth a visit – share it with us and for every other motoring enthusiast.